Get The Party Started
Premier transportation service in New York City
Spend the Best of the Holiday Season with NYC Party Bus Pros. We do it all : from Pizza Tours to Corporate Retreats to Christmas Light Tours. See the tree lighting on Dec. 1st – The Hottest ticket in town. Then go to the top of the rock or the many sky bars in NYC. Don't forget the Christmas show at Radio City Music Hall. Broadway is back – Go see a show. Enjoy NYC in all it's glory. We have the best shopping – the bars – the restaurants – from Saks 5th Ave. to Cartier, from the diamond district to the flat iron district, from the lights of Broadway to the glamour of SoHo. End your day with the best Chinese food in China Town. Did you say Italian – we have the best Italian food in America right here in Little Italy. Don't sleep on our two great football teams, the Giants and the Jets. It is not only Christmas Season , it's bucket list season. Book Your Holiday Parties NOW before it's too late.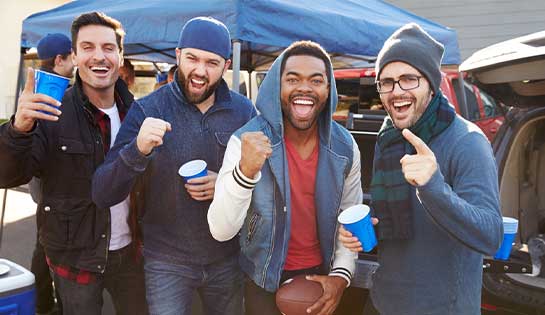 SPORTS AND LIVE EVENTS
Sports and Live Events Are you a sports enthusiast? Well, we've got you covered. We will give you priceless memories as we transport you to your favorite game. (MLB, NFL, NBA, NHL). Click here to read more.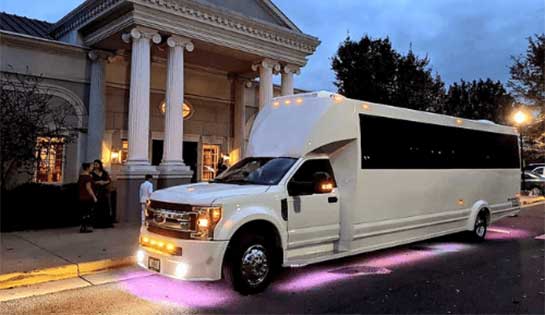 Corporate Team-Building, Events Transport & Retreats
Know what the Yankees, Bank of America, Google, Facebook, Yelp!, Atlantic Records & the New York Giants have in common? They're repeat customers who trust the NYC Party Bus Pros when it comes time to transport their teams reliably and on-time.
This could be YOU and your friends having a blast on a Party Bus
Book your 5 Star Experience today!
Featured Bus Tours
We Bring The Party To You!
Brewery & Pub Tours
Try something a little different this holiday season. If you're a beer buff, explore behind-the-scenes on our brand-new Boroughs & Brews Tour. If you prefer liquor – try our Spirited Away Tour and enjoy hopping around choice local artisanal distilleries!
Weddings & Bachelorette Parties
On your special day, trust is of the utmost importance. Trust the Party Bus Pros to be on time, courteous and never a hassle. We're consistently WeddingWire & Yelp! recommended with five stars across the board. It's worth placing your big day in Pro hands.
Guided and Unguided Party Bus Tours
Did you want Bus Tours – The best tours we offer now are our Famous Pizza Tour where best friends argue amoungst themselves about who makes the best pizza in the 5 Boroughs. Throw the gauntlet down and get on board. Who has the best pizza? Is it the original Patsy's in Harlem or Lucali's Pizza in Brooklyn Heights?
We are known for Awesome Children's Parties
We feature the best children's parties in NYC! From Bounce to the Sky Zone. We put our money where our mouth is. We have seatbelts in all our Sprinter Party Buses. Leave no child behind, we have awesome Audio/Video systems on all our buses. We know all the kid friendly restaurant's from The Bald Chocolate Guy to FAO Schwarz. Call us today to book your kid's birthday party today!
The Best Food Tours in New York
NYC's bustling food scene is unrivaled. With a cosmopolitan mix of every culture around the world, it takes a true foodie to know where to go. Luckily, the Party Bus Pros love eating. Choose from a variety of chef-picked food tours, or customize your own journey.
A Night on the Town to Remember
The number one reason people rent a party bus may shock you. It's treating themselves to a one-of-a-kind night in their favorite city. Seeing iconic NYC landmarks while dancing the night away with your friends, peers or loved ones is hard to beat.
Cruise in Style and Explore the Extraordinary





/conta