Wedding Transportation
Our first priority at the Party Bus Pros is to make all of your wedding dreams come true. We know exactly what you want in high quality wedding transportation, and we are proud to do things the old-fashioned (and right!) way.
Your wedding day is as special to us as it is to you – we want everything to be just perfect. Our limos and passenger buses are ready to help you create those special memories for a lifetime. We know how to treat you right, and everyone will be escorted to your wedding venues in grand style.
We are here to meet and exceed your expectations, while we take you where you want to go with a flair. We are here to answer any questions that you might have and help inspire you with ideas to create brand new memories for your wedding day.
Trust the Party Bus Pros for Your Wedding Needs!
Need help with scheduling, wedding planning or general transportation tips? Give us a call – we're always happy to help brides & grooms on their special day. Here's some ways we've helped our clients in the past:
We were there to help Kacey plan an amazing sunset tour of the Manhattan skyline for her bridal party and groomsmen. We whisked Kacey and her new husband away in a 1933 Studebaker to the Franklin Hotel in Brooklyn – and made sure that they had an exclusive and private transport experience, all while turning heads on the route along their way to their venue.

We honor family time above and were able to assist Jesse and his husband to bring their families together. Both men are both from New York with large families, and we were successful in getting over 200 family members & friends to their planned venue on time. We also invented a new hashtag for the occasion: #buspool.

We recently worked with Irene to manage three different brand-new party buses (two 30 passengers & a 50 passenger bus) while easily working with three totally different venue schedules. Irene l

oved us so much she introduced us to the WeddingWire!

A new customer Michael read some of our online 

guides

and contacted us right away. He emailed us letting us know how much he liked the pizza tour. Unfortunately, pizza is no good for a wedding! We worked with Michael, his bride & his parents to create a custom Long Island wine tour for the wedding party. No one whined. Everyone wined instead and had an amazing time in an elegant and delightful venue!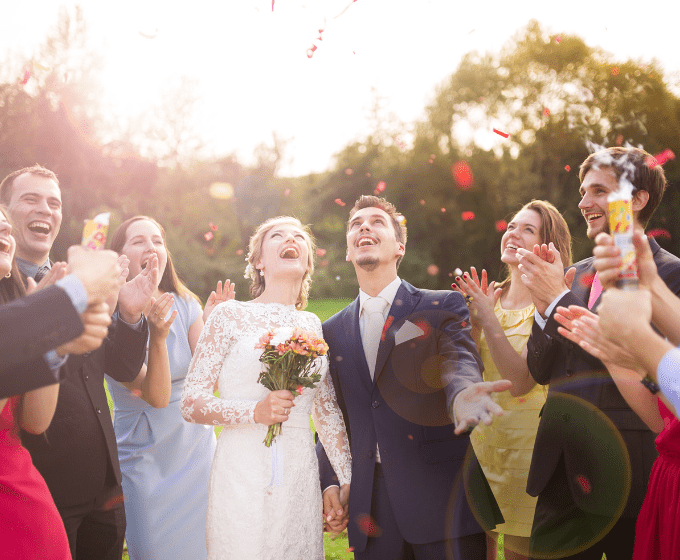 Our Customer Service Can't Be Beat With Decades of Experience
If you can imagine planning the best day of your life, so can we, and we are proud to be there to offer you high-class and elegant transportation options from the Party Bus Pros. We've been in the transport & event planning business in NYC for over twenty years, and we know how to help you create priceless memories with your family, friends and professional team building group tours. In that time, we make your tour our first priority and we take our fulfillment of the best customer service possible to you very seriously. You'll be inspired to create new memories, where the fun times have just begun!
Call us for high-end passenger bus service to your exclusive party event, to cater to your custom planned party, for transport to your tour, sporting event, festivities or weekend away, and we will be there to meet and exceed your expectations, time and time again.
Celebrate your special day with an experience like no other.
Do you have any questions?
Get Your Party Started!
Get In Touch With The Party Bus Pros