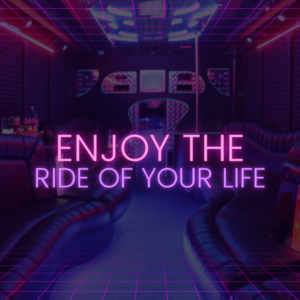 New York City, the city that never sleeps, offers endless opportunities for adventure. And what better way to explore the bustling streets and iconic landmarks than on a NYC party bus? In this blog post, we'll take you on a journey to discover the exciting destinations and hotspots you can visit on a party bus in NYC.

**1. Times Square Spectacle:**

   Start your party bus adventure right in the heart of the city at Times Square. Marvel at the dazzling billboards, soak in the electric atmosphere, and maybe even catch a Broadway show. It's the perfect starting point for an exciting night out.

**2. The West Village's Charms:**

   Your party bus can drop you off in the charming West Village, known for its cozy cafes and vibrant nightlife. Explore quaint streets, grab a cup of coffee, or indulge in a delicious meal at one of the many restaurants. It's a great place to begin your evening with a touch of sophistication.

**3. Iconic NYC Landmarks:**

   NYC is teeming with iconic landmarks, and your party bus can take you to many of them. From the Empire State Building to Central Park and the Statue of Liberty, you'll have the chance to snap some incredible photos and create lasting memories.

**4. Rooftop Revelry:**

   For breathtaking city skyline views, have your party bus drop you off at one of NYC's trendy rooftop bars. Sip on cocktails, enjoy panoramic vistas, and dance the night away under the stars.

**5. The Hottest Nightclubs:**

   NYC is renowned for its vibrant nightlife, and your party bus adventure can include visits to some of the hottest nightclubs in town. Whether you're into EDM, hip-hop, or other music genres, there's a club for every taste. Get your groove on and party like a true New Yorker.

**6. Stroll Across the Brooklyn Bridge:**

   For a change of scenery, ask your party bus driver to take you to the iconic Brooklyn Bridge. Take a leisurely stroll across this architectural marvel, enjoying breathtaking views of the Manhattan skyline.

**7. Artistic Excursions:**

   NYC is a hub for art lovers, and you can incorporate a visit to renowned museums like the MoMA or the Whitney Museum of American Art into your party bus itinerary. Appreciate world-class art and culture right in the heart of the city.

**8. Savor Street Food:**

   NYC is famous for its street food, and your party bus adventure wouldn't be complete without trying some. Have your bus make stops at popular food truck locations to enjoy mouthwatering treats like hot dogs, pretzels, and gourmet tacos.

**9. Cruise the Hudson River:**

   Take your party to the water by cruising along the Hudson River. Many party buses are equipped with decks or large windows, providing stunning waterfront views as you sail beneath the city's famous bridges.

**10. Discover Hidden Gems:**

   NYC is full of surprises. Let your party bus take you off the beaten path to discover hidden gems, quirky attractions, and local secrets that will make your adventure truly unique.

In conclusion, a party bus in NYC is your passport to an extraordinary journey through one of the world's most dynamic cities. From Times Square to hidden treasures, iconic landmarks to lively nightclubs, there's no shortage of places to explore. So, hop on board, buckle up, and get ready for an unforgettable ride through the city that never sleeps! Your NYC party bus adventure awaits!

Ready to start your NYC party bus adventure? Get a quote today by visiting [our website](https://nycpartybuspros.com/get-a-quote-today/) or call us at (888) 592-9102. Don't miss out on the chance to create memories that will last a lifetime!