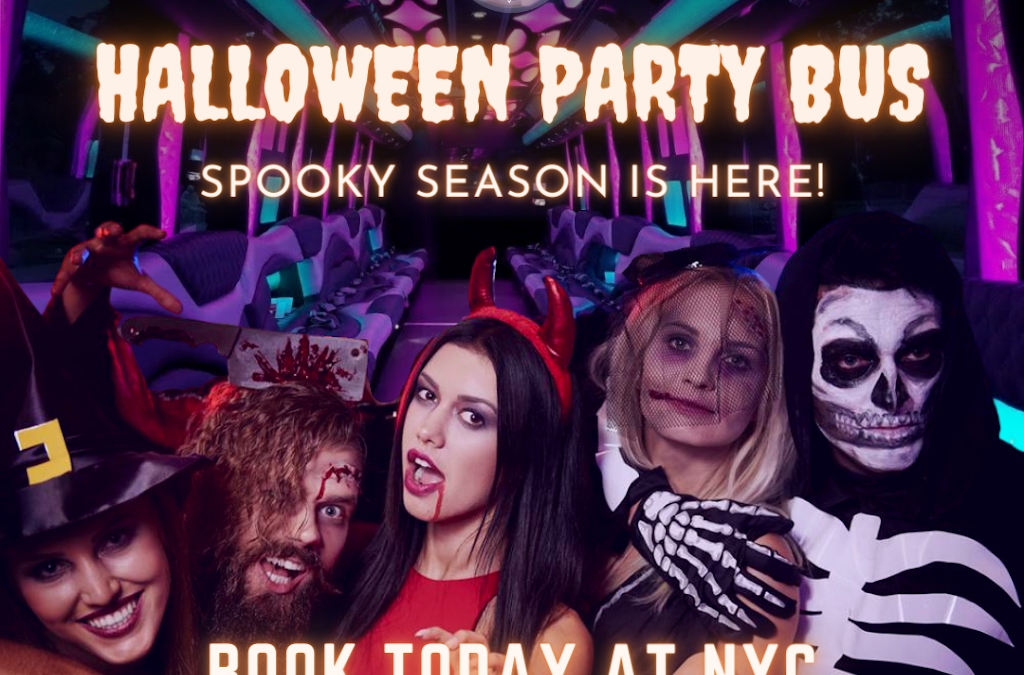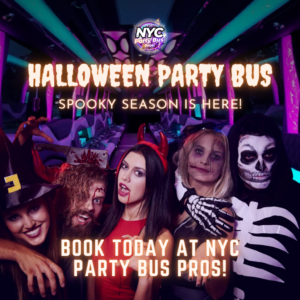 Halloween in New York City is a thrilling experience. The city comes alive with a unique blend of eerie excitement and vibrant energy. While there are countless ways to celebrate this spooky holiday, why not take your festivities to the next level with a Halloween-themed party bus in the Big Apple?
Picture this: you and your friends decked out in your most creative costumes, cruising through the city in a Party Bus. Below, we'll explore different activities and ideas for an unforgettable Halloween celebration aboard a Party Bus in NYC.
1. Costume Contest
The cornerstone of any Halloween party is, of course, the costumes. When you rent a party bus, you have the perfect mobile stage for a costume contest. Encourage your guests to go all out with their costumes, and have prizes ready for the best-dressed participants. With the lighting and music, the atmosphere inside the party bus will be electric as you admire and applaud each other's creative outfits.
2. Mobile Dance Floor
Turn the party bus into a mobile dance floor. A typical party bus in NYC comes equipped with state-of-the-art sound systems and LED lights, perfect for setting the mood. Create a Halloween-themed playlist featuring spooky tunes and dance the night away. The party bus provides a unique dance environment where you can let loose and enjoy the music while cruising through the city streets.
3. Themed Decorations
Deck out the party bus in NYC with Halloween decorations to create a spine-tingling ambiance. From cobwebs and skeletons to pumpkins and eerie lighting. The possibilities are endless. Transform the bus into a haunted house on wheels, complete with fog machines, and surprise your guests with the ultimate Halloween experience.
4. Scavenger Hunt
Take your Halloween adventure to the streets of NYC with a Halloween-themed scavenger hunt. Create a list of iconic NYC locations or spooky spots to visit, and have your guests hop on and off the party bus in NYC to search for clues and complete challenges. The party bus serves as your base camp, where participants can relax and share their findings.
5. Horror Movie Marathon
Set up a mini movie theater inside the party bus for a horror movie marathon. Choose a selection of classic and contemporary horror films to keep your guests entertained during the ride. Complete the experience with popcorn, candy, and cozy blankets for a cinema-quality Halloween celebration.
6. Halloween Parties
Going to a Halloween party in a party bus in NYC is the epitome of a spook-tacular night out. With the city's iconic skyline as your backdrop, you and your friends can dance the night away on a mobile dance floor, all while decked out in your favorite costumes. It's an unforgettable adventure that combines the thrill of Halloween with the energy of the Big Apple, making every moment a memory to cherish.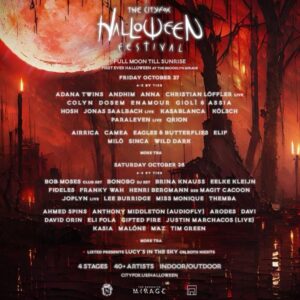 Celebrating Halloween in a party bus in NYC is an experience like no other. From costume contests to dance floors and haunted tours, the possibilities for a memorable night are endless. Whether you're planning a spooky soirée with friends or a thrilling adventure with family, a Halloween party bus in NYC is sure to provide a ghoulishly good time. So, grab your costumes, hop on board, and let the Halloween festivities begin!