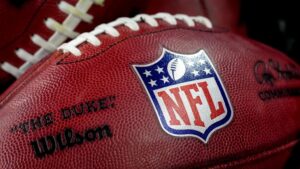 Football season is an exhilarating time, and there's no better place to enjoy the game day atmosphere than in the heart of New York City. The Big Apple is not only a hub for sports enthusiasts but also a city that knows how to celebrate in style. Imagine taking your football game day experience to the next level by riding to NFL and college football games in an NYC party bus. In this blog post, we'll explore the benefits of using a party bus to attend football games in NYC, combining the thrill of the game with the luxury of a fun-filled journey.
**A Seamless Arrival**
One of the key advantages of opting for an NYC party bus for your game day adventure is the convenience it offers. NYC's traffic and parking challenges can often be a game day nightmare. With a party bus, you eliminate the stress of driving, parking, and navigating through congested streets. Your dedicated driver knows the best routes to get you to the stadium with ease, allowing you to relax and focus on the excitement ahead.
**Tailgating on Wheels**
Tailgating is an integral part of the football experience, and our NYC party bus takes this tradition to a whole new level. Inside the bus, you'll find a spacious, well-equipped environment perfect for pre-game celebrations. Whether it's grilling burgers, chilling beverages, or playing your favorite tailgating games, a party bus provides the ultimate tailgate setup on wheels. Gather your friends and fellow fans, and let the festivities begin before you even reach the stadium.
**The Ultimate Group Experience**
Football games are often best enjoyed with friends and fellow fans. Our NYC party bus can accommodate large groups, making it an ideal choice for game day outings. It offers a communal space where everyone can share their excitement and anticipation. You can deck out the bus in your team's colors and gear, creating a spirited atmosphere that rivals the stadium itself.
**Unmatched Comfort and Luxury**
Party buses are designed with comfort and luxury in mind. Plush seating, climate control, and high-quality entertainment systems ensure that your journey to the game is enjoyable and stress-free. You can relax, watch pre-game coverage, or even catch up on some sleep, knowing that you'll arrive at the stadium refreshed and ready to cheer for your team.
**Safety First**
Safety is a top priority when attending football games, and our NYC party bus provides a secure and responsible way to enjoy the festivities. With a professional driver at the helm, you can indulge in the game day spirit without worrying about driving under the influence or navigating through heavy traffic. Your safety and that of your group are ensured throughout the journey.
**Post-Game Celebration**
The party doesn't have to end when the final whistle blows. After the game, the party bus becomes your sanctuary for celebrating victories or commiserating over losses. You can relive the highlights of the game, enjoy post-game refreshments, and continue the festivities as you head back to your destination.
Attending NFL and college football games in NYC is an experience like no other, but making the journey part of the adventure takes it to a whole new level. Our NYC party bus offers a seamless, fun-filled, and memorable way to immerse yourself in the excitement of football game day. Whether you're tailgating on wheels, enjoying the luxury and comfort of the bus, or simply relishing the camaraderie of fellow fans, a party bus enhances every aspect of your game day experience. So, next time you plan to cheer for your favorite team in the Big Apple, consider adding a party bus to the playbook for a touchdown-worthy experience from start to finish.