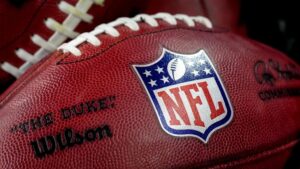 New York City is renowned for its diverse culture, iconic landmarks, and vibrant sports scene. When it comes to football, the city doesn't disappoint. Whether you're a die-hard NFL fan or passionate about college football games, NYC has something for everyone. In this blog post, we'll explore the thrilling football games you can't miss when visiting the city that never sleeps.
**NFL Games in NYC**
**1. New York Giants and New York Jets**
The Big Apple is home to not one but two NFL teams: the New York Giants and the New York Jets. Both teams play their home games at the MetLife Stadium in East Rutherford, New Jersey, just a short trip from Manhattan. Watching a Giants or Jets game is an electric experience with passionate fan bases and exciting gameplay. The tailgating culture here is legendary, making every game day an unforgettable experience.
**2. Buffalo Bills at the Giants or Jets**
If you can't make it up to Buffalo, catching the Buffalo Bills in action when they visit the Giants or Jets is the next best thing. Bills fans, known as the "Bills Mafia," bring their unparalleled enthusiasm to the city, creating a lively atmosphere at every game. Whether it's the Bills' high-scoring offense or their tough defense, you're in for a treat watching them play against the hometown teams.
**3. NFL Draft in NYC**
While not a traditional game, the NFL Draft is a must-see event for football enthusiasts. NYC has hosted the draft multiple times, and the excitement in the air is palpable. Witness the future stars of the NFL being selected, and catch a glimpse of your favorite team's draft strategy. The event is often accompanied by fan activities, player appearances, and more.
**College Football Games in NYC**
**1. Army vs. Navy Game**
The Army vs. Navy game is one of the most storied rivalries in college football, and when it comes to NYC, it's an event that's not to be missed. The game is usually held at MetLife Stadium or occasionally at Yankee Stadium, providing a spectacular backdrop for this intense matchup. The pageantry, tradition, and sheer excitement of this game are unparalleled, making it a must-attend event.
**2. Pinstripe Bowl at Yankee Stadium**
Every year, Yankee Stadium hosts the Pinstripe Bowl, featuring teams from the Big Ten and ACC conferences. This game combines the rich history of baseball with the passion of football, creating a unique atmosphere for sports enthusiasts. The iconic setting of Yankee Stadium, with its unmistakable facade and pristine field, adds an extra layer of charm to this bowl game.
**3. College Football Kickoff Games**
NYC occasionally hosts college football kickoff games, where top-ranked teams from around the country face off in a neutral-site game. These games are a fantastic opportunity to see college football's elite teams in action right in the heart of the city. The matchups are often highly anticipated and can set the tone for the entire college football season.
When it comes to football, New York City offers a wide array of exciting options for both NFL and college football fans. Whether you're cheering on the Giants or Jets, experiencing the thrill of a Buffalo Bills game, witnessing the historic Army vs. Navy rivalry, or attending a college football kickoff game, the football scene in NYC is second to none. So, whether you're a seasoned football enthusiast or just looking for a memorable sporting experience, be sure to check out these must-see football games in the Big Apple. NYC's love for football is contagious, and it's an experience you won't soon forget.