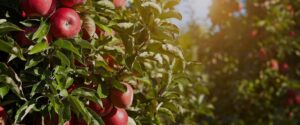 Fall is a magical season, especially in the New York area, where the changing leaves, crisp air, and abundance of autumnal activities create a perfect backdrop for seasonal adventures. Whether you're planning a family outing, a romantic getaway, or a fun day with friends, consider taking your fall escapades to the next level with a party bus. In this blog post, we'll explore how a party bus can elevate your experience when exploring hayrides, apple picking, and wine tours in the New York area.
**Hayrides in the Heart of Autumn**
There's something undeniably charming about hayrides in the fall. The scenic beauty of upstate New York and the Hudson Valley region is renowned for its picturesque landscapes, making it an ideal location for hayrides. With a party bus, you and your group can enjoy a comfortable journey to these beautiful rural destinations while building excitement for the hayride ahead.
Inside the party bus, you can create a cozy atmosphere with warm blankets, autumnal decorations, and your favorite fall-themed playlist. It's a perfect way to bond with friends and family as you head to your hayride adventure.
**Apple Picking Adventures**
Apple picking is a cherished autumn tradition, and New York offers a plethora of orchards where you can harvest your favorite varieties of apples. With a party bus, you can gather a group of fellow apple enthusiasts and embark on a memorable apple picking journey.
The party bus provides a spacious and convenient place to store your apple-picking equipment, such as baskets and bags, ensuring you have everything you need for a successful orchard visit. After filling your baskets with crisp apples, you can use the party bus as a mobile picnic spot to enjoy your freshly picked apples, cider, and delicious snacks.
**Wine Tours through Fall Foliage**
The vineyards and wineries in the New York area come alive in the fall, offering a delightful blend of wine, scenery, and seasonal flavors. A wine tour is a fantastic way to experience the rich wine culture of the region while enjoying the breathtaking fall foliage.
A party bus enhances the wine tour experience by providing a designated driver, allowing everyone in your group to indulge in wine tastings without worrying about transportation. With comfortable seating and amenities on board, you can savor each sip of wine while taking in the stunning vineyard views.
**Autumnal Revelry on Wheels**
A party bus isn't just a mode of transportation; it's an extension of your fall adventure. Customize the bus's interior to reflect the season with autumn-themed decorations, cozy blankets, and warm lighting. You can also bring along your favorite fall snacks, such as caramel apples and pumpkin-flavored treats, to enjoy during the journey.
Inside the bus, you can create a festive atmosphere with music, games, and storytelling. It's an excellent opportunity for bonding with friends and family as you travel to your chosen fall destination.
Exploring hayrides, apple picking, and wine tours in the New York area is a quintessential way to celebrate the beauty of fall. However, adding a party bus to the mix transforms these experiences into unforgettable adventures. Whether you're embarking on a hayride, picking apples in picturesque orchards, or sipping wine amidst colorful vineyards, a party bus elevates every aspect of your journey.
The comfort, convenience, and communal spirit of a party bus enhance the joy of the season, allowing you to fully immerse yourself in the delights of autumn. So, this fall, gather your friends and family, hop on a party bus, and set out to create cherished memories amidst the hay bales, apple trees, and vineyard rows of the New York area. It's a harvest of fun and festivities you won't want to miss.